Features
Women's Tote Bags PU Leather Large Shoulder Bag Casual Handbag
Comfortable Tote: The hand is soft and comfortable.
Minimalist design suitable for ladies and girls at all ages, beloved, girlfriend, parents.
Occasion: Suitable for any occasion, you can carry it as a tote, satchel, crossboy or shoulder bag, and it can be used for working, shopping, dating or party.
Casual fashion, suitable for ladies to work, shopping, travel.
It's going to be the perfect bag for traveling and walking, going out to a nightclub, or taking on a plane. The easeful color go with just about everything in your wardrobe. Definitely a "must buy" if you want a roomy, soft, good functional purse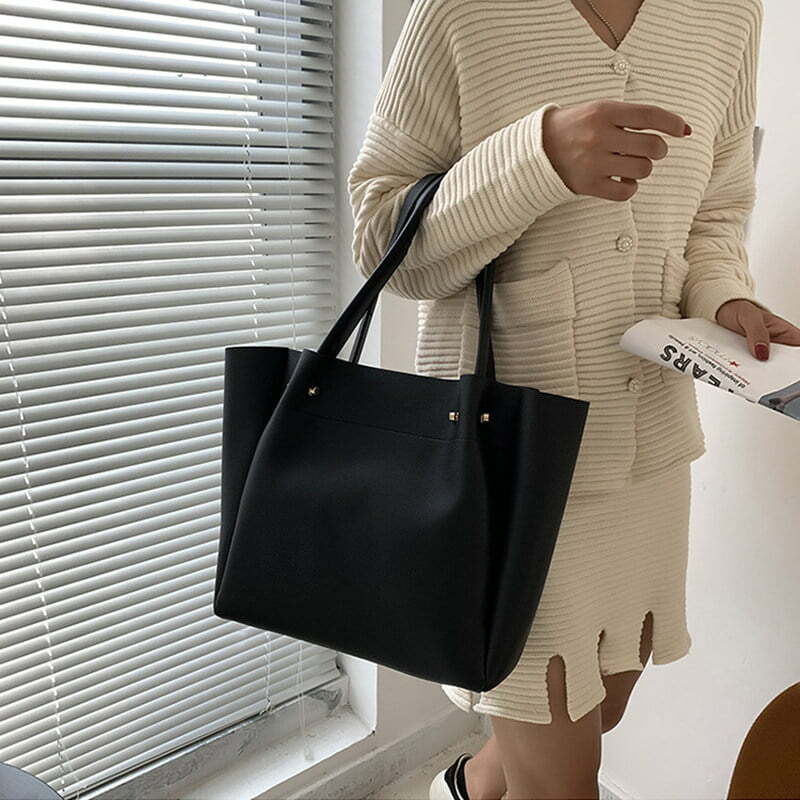 Tote bags are completely in fashion right now, people are switching to their eco-friendly and environmentally-friendly totes. Not only because they want to make a difference, but they also look so good too.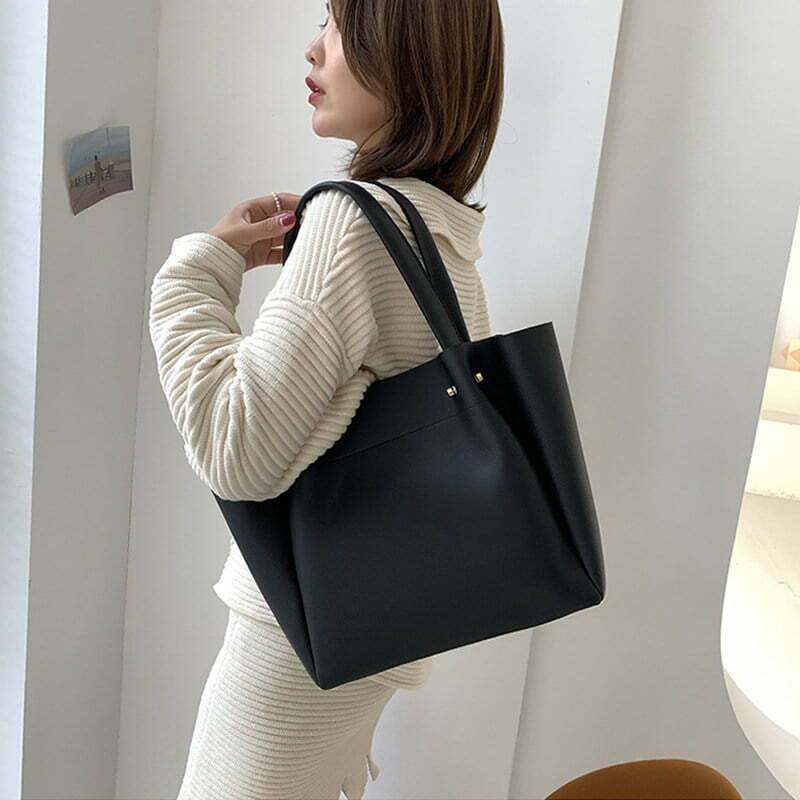 Do you love leather bags but love animals too? You want something that looks like leather but one that causes no harm to animals and the environment. Luckily, This faux leather shoulder bags are exactly that. This Tote handbag has plenty of room to fit all your essentials, including your laptop, phones, wallets, keys, umbrellas and cosmetics Fashion women handbags satchels totes made of high quality PU leather.
Specification
Material: high quality PU leather
Color: Black, Red, Brown
Size:  27 x 40 x 11 cm