Ostrich leather has a very unique look and no other material even looks similar. One of the things that give it its unique look is the raised points on the hide. The raised points or bumps are the spots where the feathers were growing out of the skin. The quill bumps form a diamond shaped crown on the ostrich skin, covering about one to two-thirds of the entire skin. This quill pattern usually recedes and the quill marks get noticeably smaller as the skin of the ostrich approaches the neck or stomach area of the bird. The stomach area is usually mostly free of quill marks though, like stray human hairs, an occasional quill might be spotted.
Description
Women's Ostrich Handbag Shoulder Bag Tote Purse
Genuine South African Ostrich Skin
Size approximately 32cmL  x 14cm D x 25cm H
Color: Red, Black, Dark Green, Orange
Lining: Excellent cowhide from Italy
Handles: they are not adjustable and rigid, provided with a semi-circular shape and realized in the same color and leather as the bag.
Every ostrich leather bag is unique because it is made from the original ostrich leather, not from the embossing pattern cow leather.
Ostrich skin has a lot of natural oils that help it resist cracking and becoming stiff. For a lot of people, the unique look of ostrich leather makes it desirable but the fact that it is so durable while also feeling so soft and supple, make it a top choice material for high-end handbags.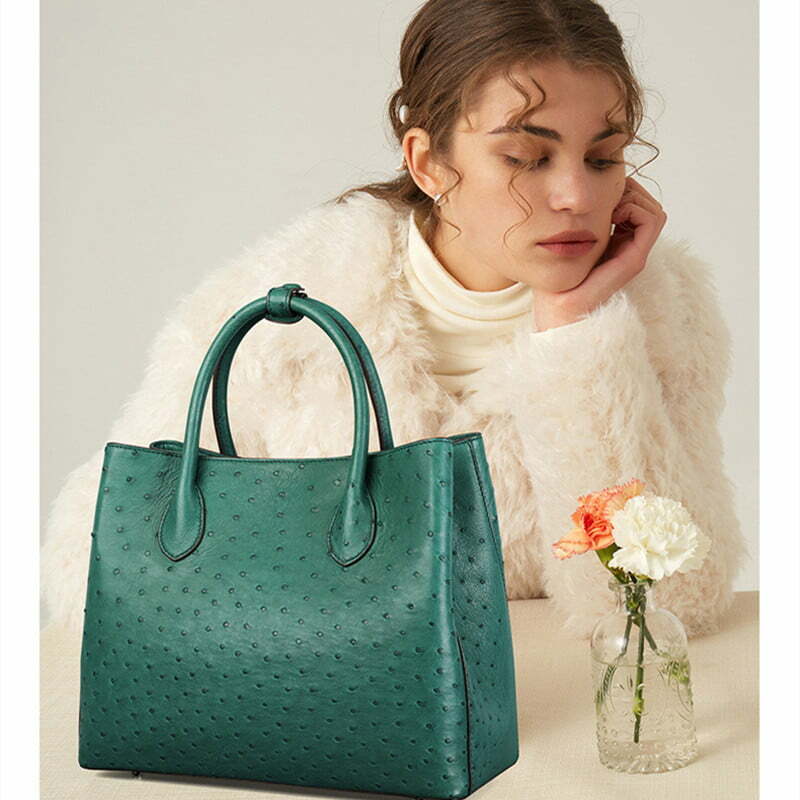 This Women's ostrich handbag shoulder bag tote purse is perfect for work or the weekend. A stylish way to carry all the daily essentials with room to spare.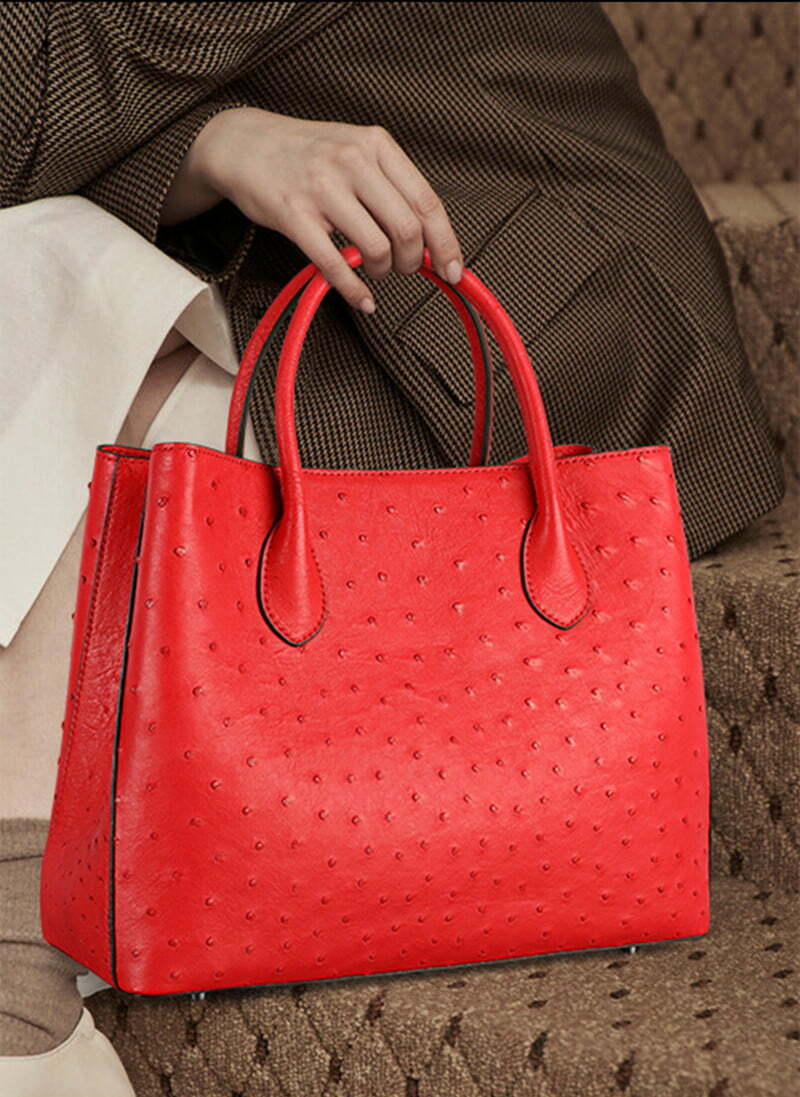 Imported Ostrich Skin, keeps its natural granular sensation, fell luxury let you outstanding, as a good gift for your loved partner, girlfriend, etc.