PayPal is our payment service provider. Regardless of whether you have a PayPal account or not, you can complete your payment on our website without having to register with PayPal. You can pay by your PayPal account, debit card or credit card according to your preference.
PayPal Express Checkout
If you have a PayPal account, the best and fastest payment method is using PayPal express checkout. You can use it on product page, mini cart popup and cart page. In this way, you can pull out your address information from your PayPal account, so you don't need type it on our website again.
You can click PayPal button on the product page after select product options and quantity (if applicable) providing that you purchase only this product.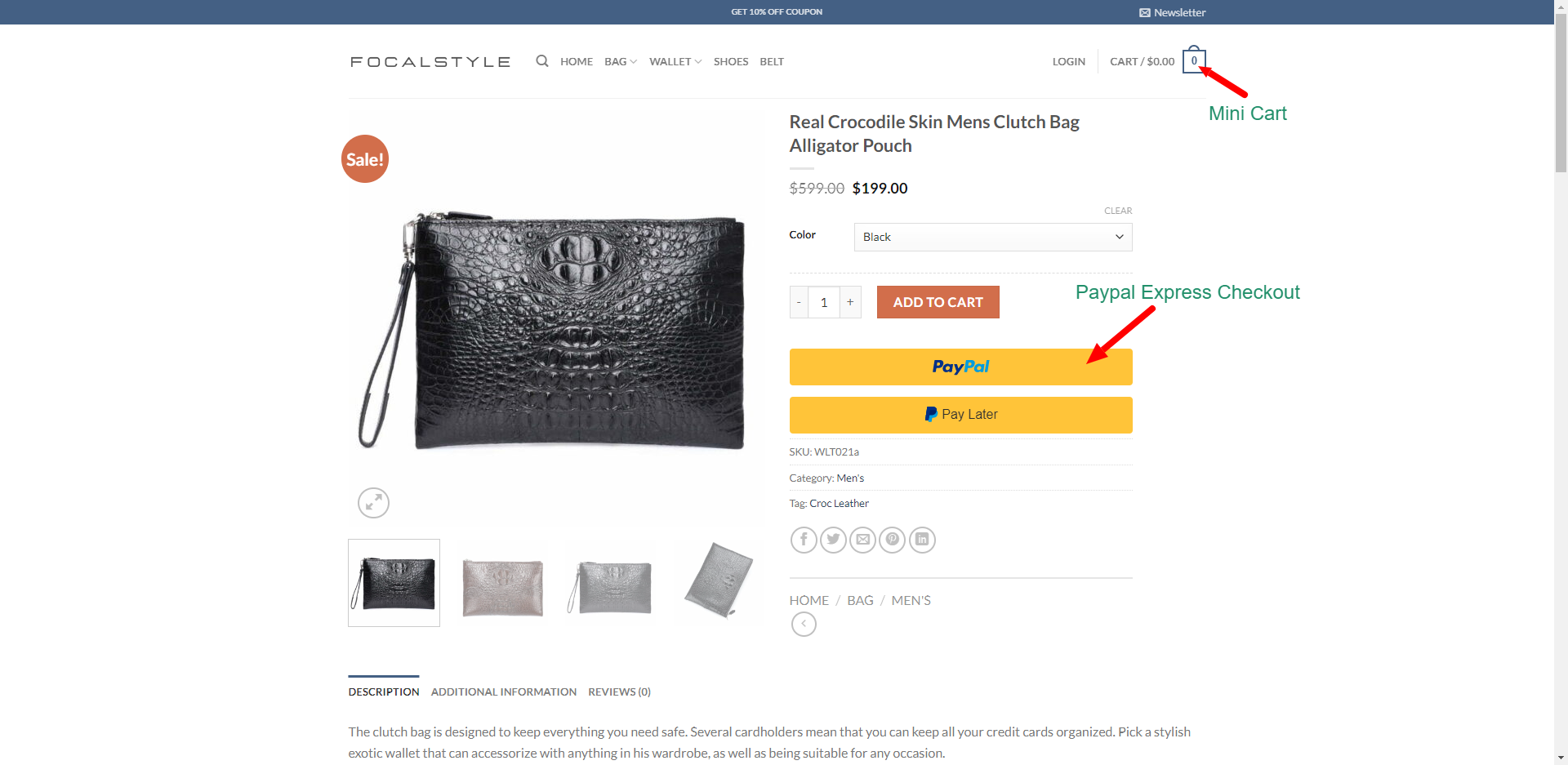 If you want to buy mutiple products or variations, you can add them to cart first. Then you click PayPal button on mini cart popup or cart page. This will redirect you to your PayPal login page, just login your PayPal account and confirm the payment. And then redirect to our website and review your order details.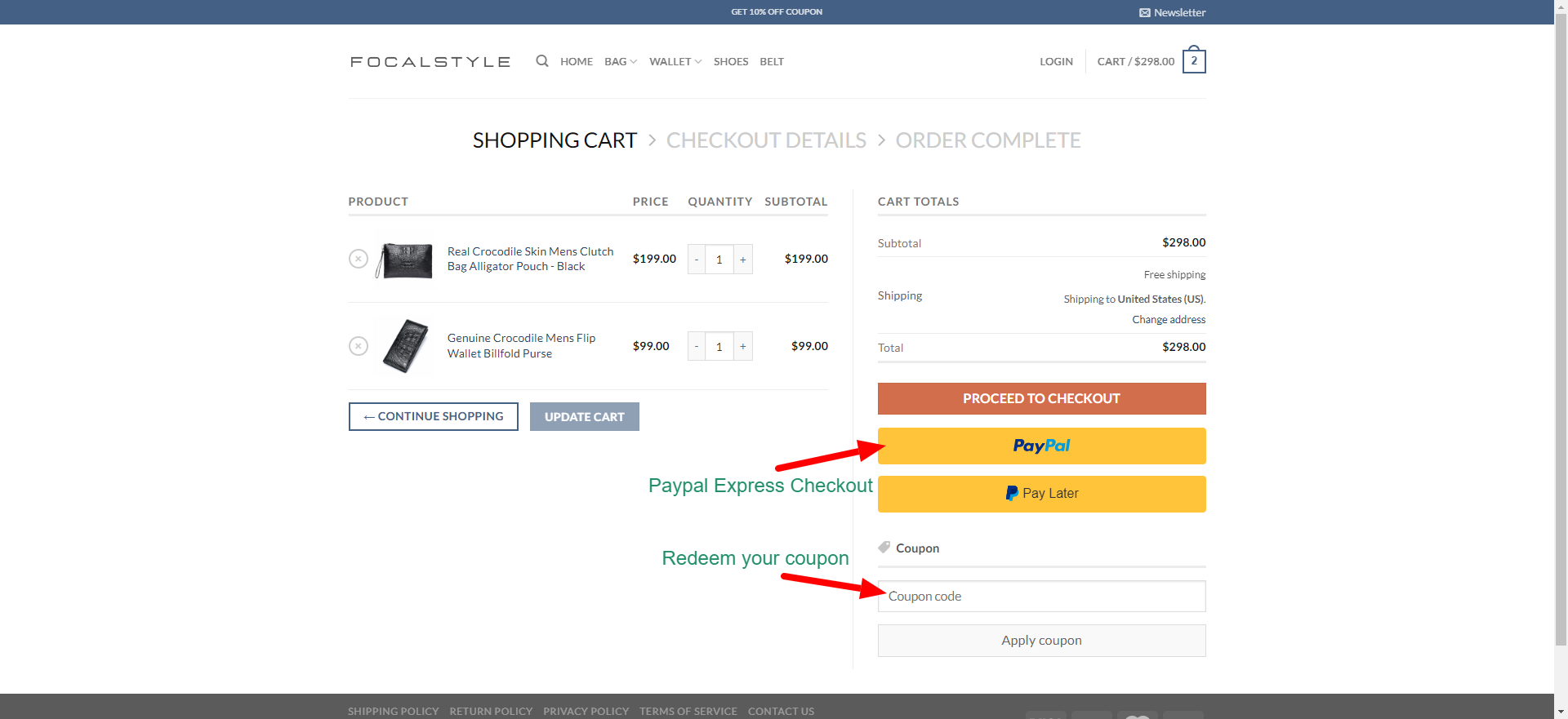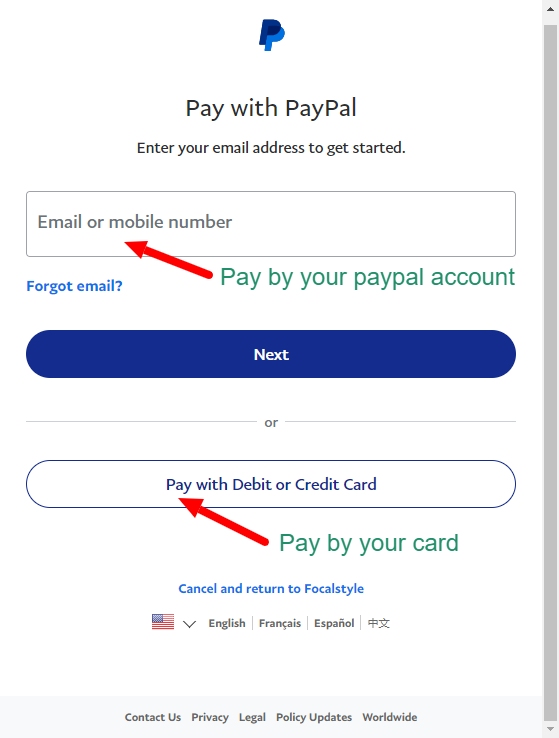 Pay without A PayPal Account
If you don't have a PayPal account, you can still use above payment flows. Just click "Pay with Debit or Credit Card" button on the PayPal login page instead of login into PayPal account. Then select pay as a guest without needing register with PayPal.
Or you can click "PROCESS TO CHECKOUT" on the cart page or mini cart popup, and direct you to our website's checkout page. And then input your address information. You don't need input full address, just first few words. Our smart address finder will guess your address. You select one that match your address from dropdown list. Then select pay by PayPal or Debit & Credit Cards. It will still direct you to PayPal to complete payment.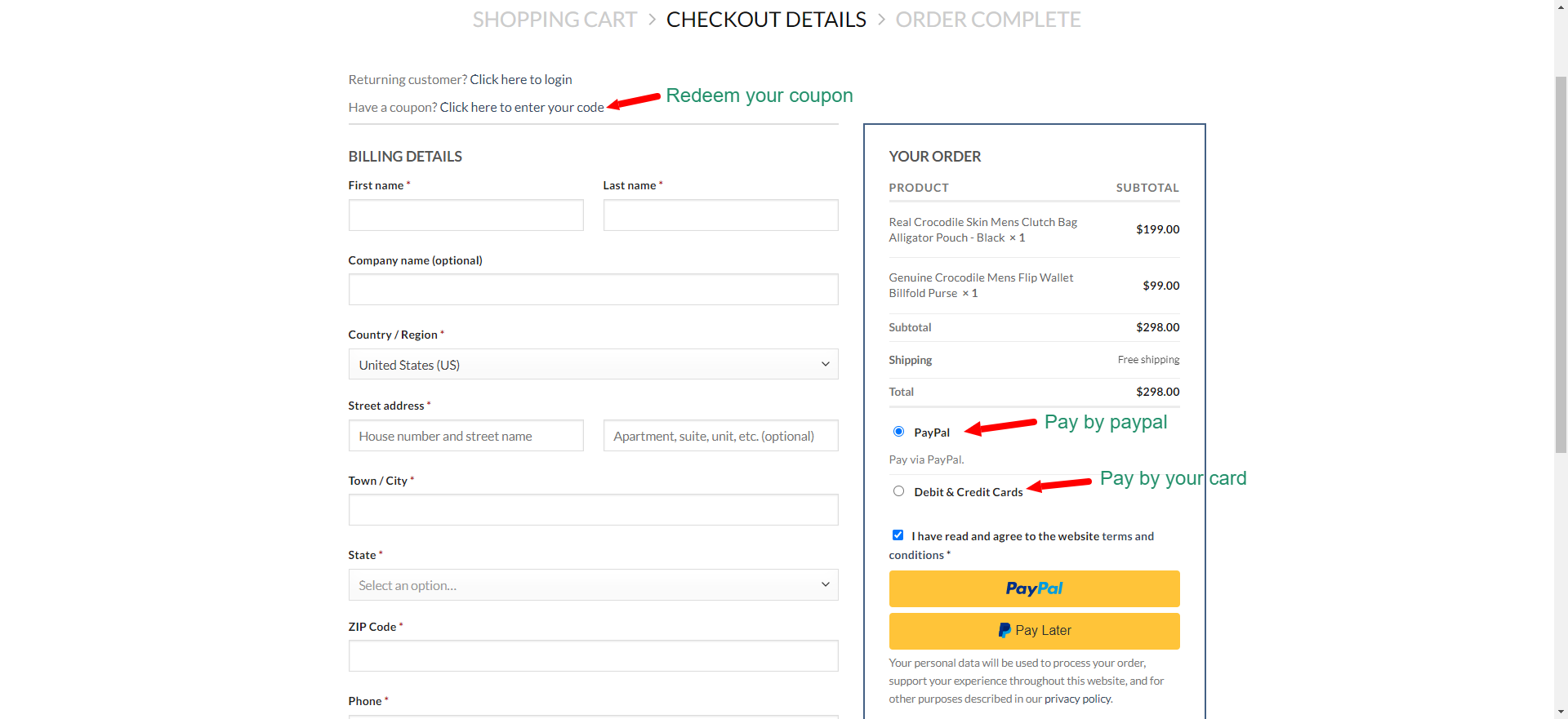 Redeem Your Coupen Code
If you have a coupen code, you can redeem it on cart page or checkout page as pointed on the above pictures.
Troubleshoots
Banks try to protect clients' assets as much as possible, so their risk control often makes normal payments fail. If you fail to pay by credit card, just try a few more times and it will work.
If you see a warning message like this "Something went wrong. Please try again or choose another payment source." when make PayPal payment on product page. Please go to cart page to complete PayPal payment. It will solve the problem.
If you incur any problem when making payment, welcome to contact us on our website or email us: [email protected]