This Genuine Ostrich Skin Belt is expertly hand-made by skilled leather craftsmen. Belt is comprised of Genuine Ostrich skin leather, free from any synthetic material for the most authentic feeling leather belt. In texture, style, smell, longevity, genuine leather will always be superior to artificial materials and synthetics.
Features
Hand-crafted Genuine Ostrich Skin.
Minimalistic and ultra-slim design.
Color: Black, Brown
Material: 100% genuine ostrich skin leather
One-piece, without jointed
Width: 1.5″
Real Ostrich Skin Belt
Ostrich leather is distinct in its appearance and characterized by raised points that localized to the center of the hide. The crown area also called the center diamond, or large quill area of the ostrich skin. The other areas of the skin will either be smooth or have smaller quills. The neck, with smaller quills is often used to make belts. All parts of the ostrich skin may be used to create beautiful, one-of-a-kind works of art.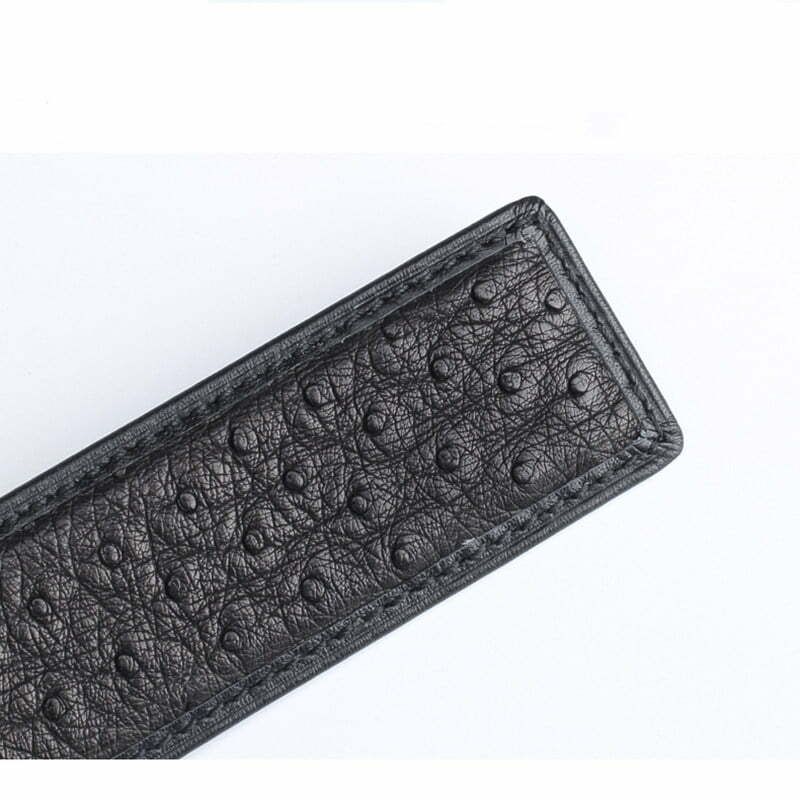 Ostrich Belt for Men
Only about a third of the whole skin has quill bumps. Since the crown is the most sought-after portion and since it constitutes such a small area of the skin, "full quill" ostrich products are considerably more expensive when compared to bovine leather. This, along with the fact that it is one of the strongest commercial leathers, leads ostrich leather to be seen as a luxury item.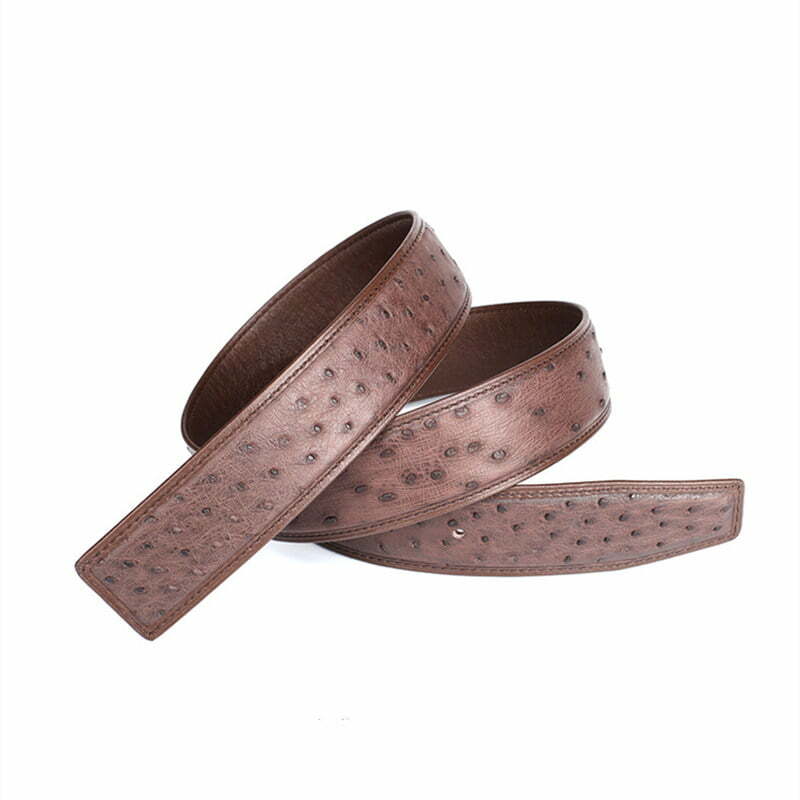 Handmade Ostrich Belt
The portion with these bumps called the "crown". It is actually the back of the ostrich where the animal's neck meets its body. The bumps are quill follicles where a feather grew. On the left and right side of the diamond shaped crown the skin is quite smooth.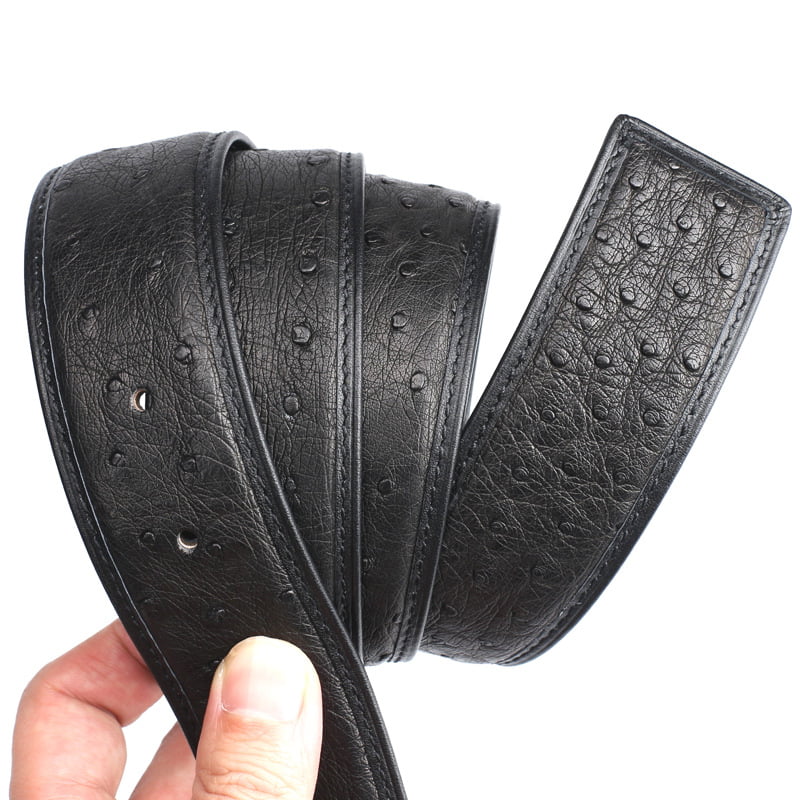 Notices
This product is made of genuine ostrich skin which farmed skin in accordance with the regulation of convention on international trade in endangered species of wild fauna and flora
Because of this product is natural and handmade product. Some detail maybe a little bit difference from these product sample photos, if you have any questions or clarification please do not hesitate to email us