The Long Wallet is designed to keep everything you need safe. Several cardholders mean that you can keep all your credit cards organized. Pick a stylish exotic wallet that can accessorize with anything in his wardrobe, as well as being suitable for any occasion.
Fashion and luxury looking with zipper design. Beautiful look together with a comfortable use experience which can perfectly shows your refined taste and our exquisite manufacturing process.
Features
100% 100% Genuine Crocodile Skin
Asymmetric and buckle design make this wallet unique and convenient
Lining: Full grain leather- excellent cowhide from Italy
Function: wallet, purse, card holder, clutch bag
Interior: Cell Phone Pocket, Interior Zipper Pocket…Easily meet your daily needs and manage your cards well
Color: Black, Brown
Dimension: 19.5 cm x 10 cm x 2.5 cm
Mens Long Wallet
Because it is a zipper round type, it has a large outlet, easy to take out coins and cards. And it has a large capacity, it also has features like a clutch bag. Crocodile wallet, alligator wallet for sale, all our genuine crocodile skin wallets and alligator skin wallets are free shipping worldwide. We only offer high-quality and high-end genuine crocodile leather wallets, alligator leather wallets to our customers.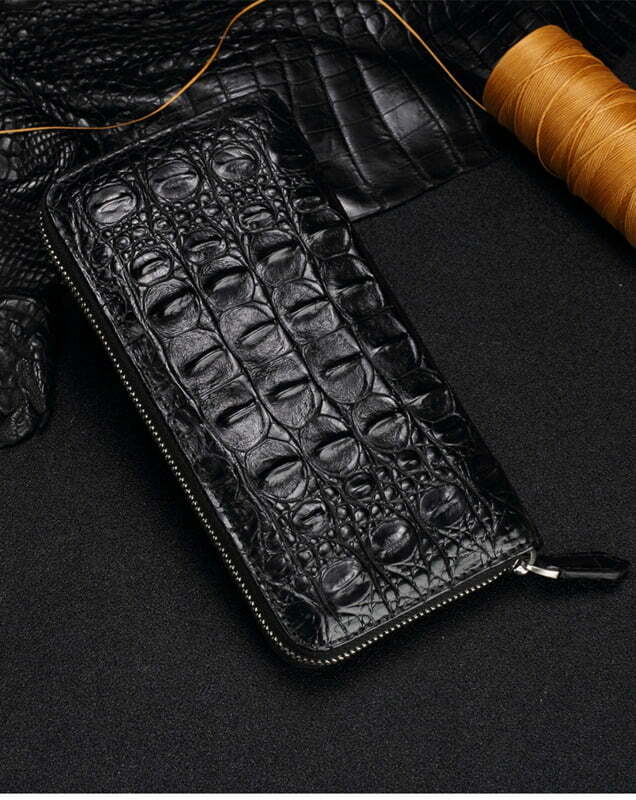 Alligator Wallet for Men
The main materials we use in all of our exotic leather wallets are high-quality crocodile and alligator leather. To ensure our crocodile wallets, alligator wallets with the best quality and best performance, we arranged some very experienced leather craftsmen in our production line. Hope that every exotic leather wallet can be a beautiful work of art, which can stand the test of time.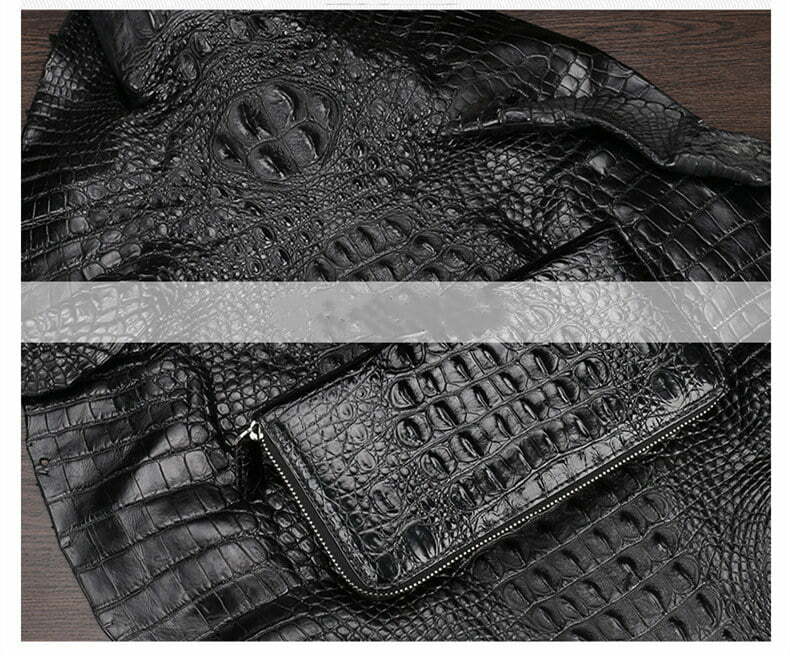 Genuine crocodile and alligator wallets. An alligator wallet or crocodile wallet is in a class of their own. Known as "the classics crocodile wallet", the distinctive patterns of crocodile leather and alligator skin allow us to create a varied range of men's wallets styles to suit all tastes. You can find everything from the classic alligator skin wallet to the rugged Hornback crocodile wallet. A real men's crocodile wallet has got you covered for any occasion.