A fascinating snake skin wallet featuring a natural tanned finish using Cobra snake. Sleek, sophisticated and utterly sublime, this eye-catching cobra snake skin leather wallet really is a rare and unmissable gem. Our spectacular cobra skin wallet features plenty of storage space to stylishly store all your valuable necessities.
Carefully crafted by our master craftsman, using remarkably rare, genuine real cobra snake skin leather, we pride ourselves on assuring you receive the very best product, prized not only for its stylish appearance, but for its resounding authenticity, quality and durability.
Features
100% genuine snakeskin leather
Professionally designed
Size measures (closed): 21.5 x  11 x 2.5 cm
Features: 8 x card slots, 2 x banknote/receipt slots, 1 x  zipper slot for coins, 2 x pockets
Snake Skin Wallet
Snakeskin is used to make clothing such as vests, belts, boots or shoes or fashion accessories such as handbags, wallet and phone cases, and is used to cover the sound board of some string musical instruments, such as the banhu, sanxian or the sanshin.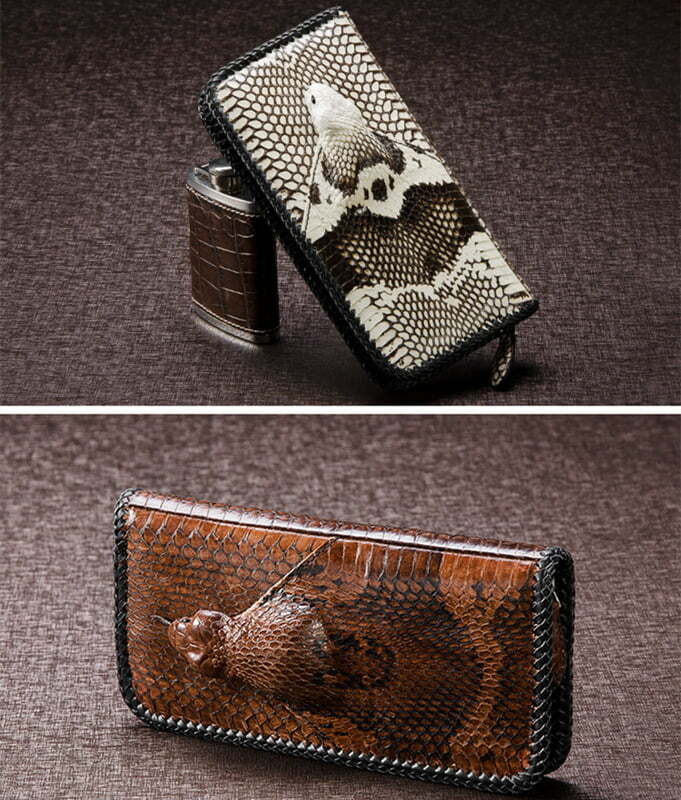 Zipper Around Wallet
Snakeskin is a natural material that showcases its unique grain patterns. This Snakeskin Purse is carefully crafted to preserve the features of the original snake, such as the veins, scratches, color and grain variations. These are not defects, but rather the marks of authenticity and quality that distinguish genuine craft grade leathers.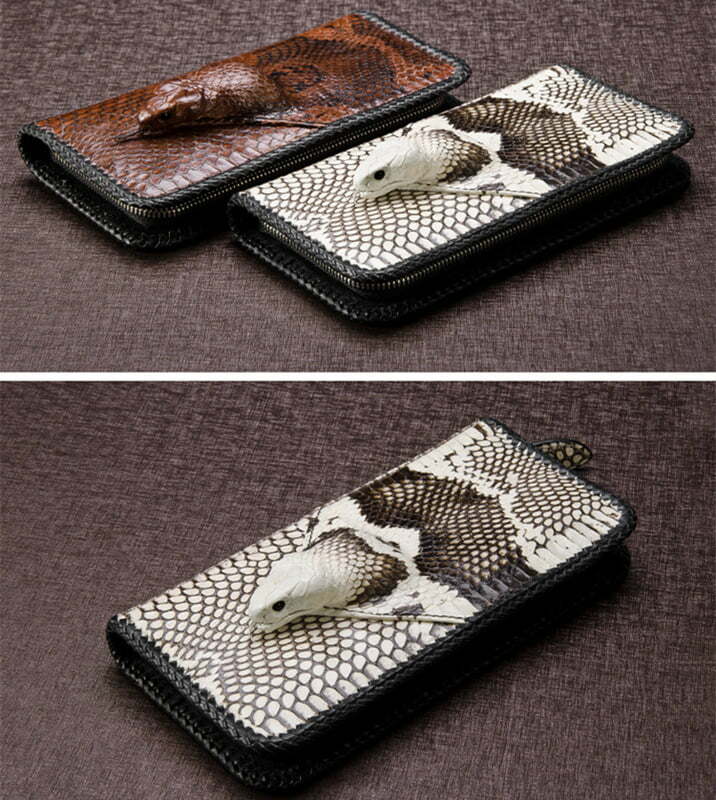 This Python Bifold Wallet is a masterpiece of fashion and luxury. It combines a beautiful look with a comfortable use experience that reflects your refined taste and our exquisite manufacturing process. The unique selling point of this wallet is made with real snakeskin, giving it a luxurious appearance and feel. This wallet is not only a practical accessory, but also a statement of elegance and sophistication.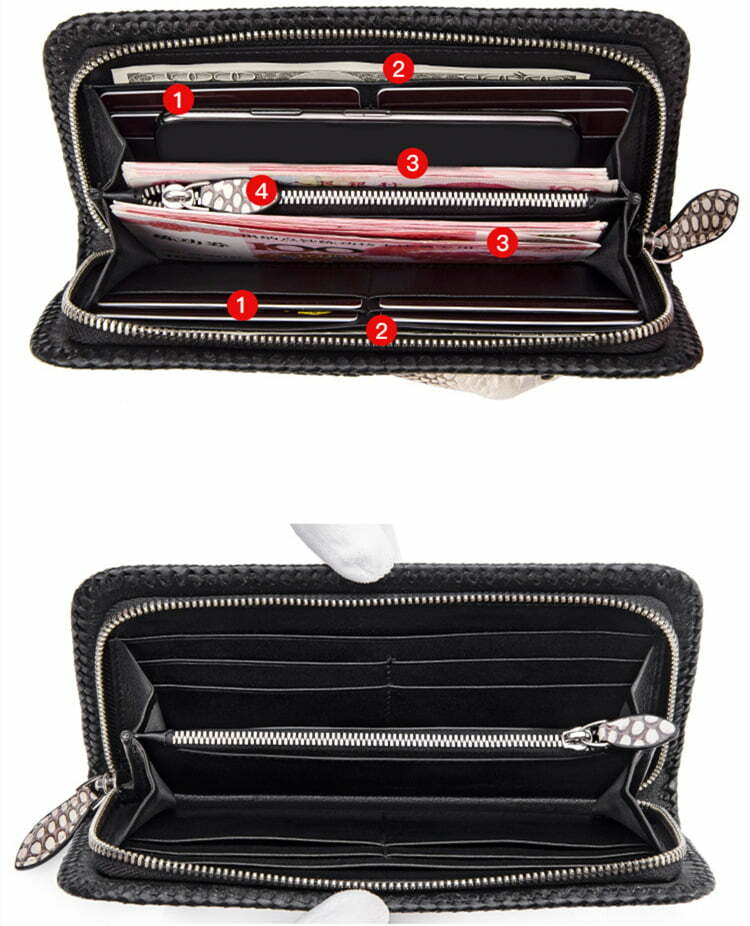 Notices
This product is made of genuine Cobra  snake skin which is farmed skin in accordance with the regulation of convention on international trade in endangered species of wild fauna and flora
Because of this product is natural and handmade product. Some detail maybe a little bit difference from these product sample photos, if you have any questions or clarification please do not hesitate to email us