Genuine snakeskin wallet for ladies in natural shiny color made with real snake skin and it will make a striking gift for any occasion. It is featured with two large center pocket, several card slots and a transparent slot to carry your ID cards, business cards, coins, and notes. Python skin is used to make exotic shoes, boots, belts, purse, jackets, iPhone cases, men's wallet…etc.
Features
100% genuine snakeskin leather
Lining material: genuine leather
Function: wallet, purse, card holder
Size approximately: 20*10*2.5cm
Snakeskin Wallet
Snakeskin is used to make clothing such as vests, belts, boots or shoes or fashion accessories such as handbags, wallet and phone cases, and is used to cover the sound board of some string musical instruments, such as the banhu, sanxian or the sanshin.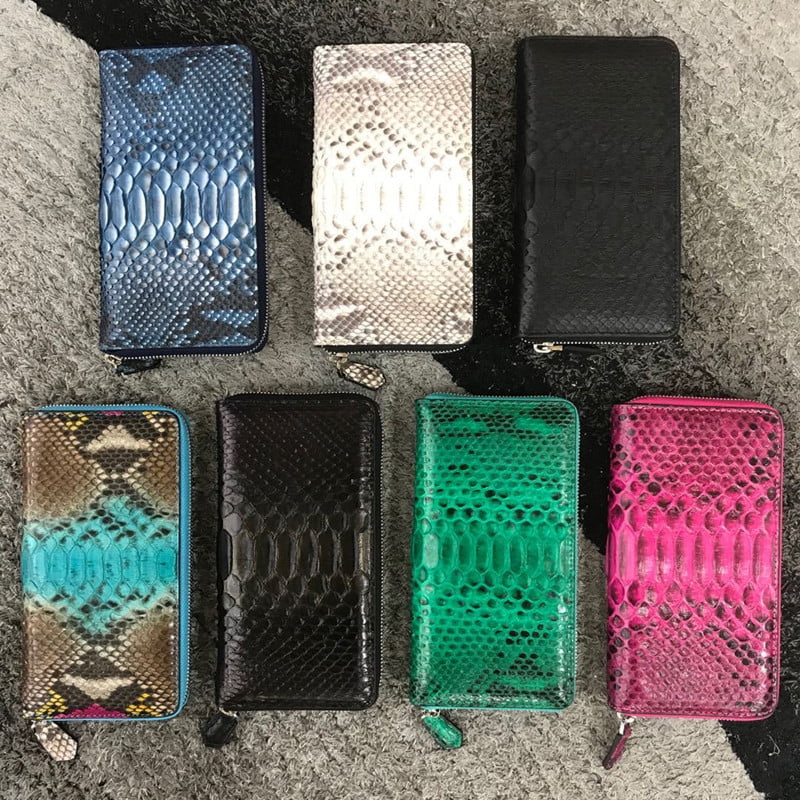 Women Python Wallet
Python leather wallets are popular worldwide with the skin having a deep cultural significance and history for many. A snakeskin wallet is believed to bring good luck in Asian cultures. Used in armor and ornamental inlays, tombs of the Pharaohs revealed snakeskin leather as a symbol of power and status.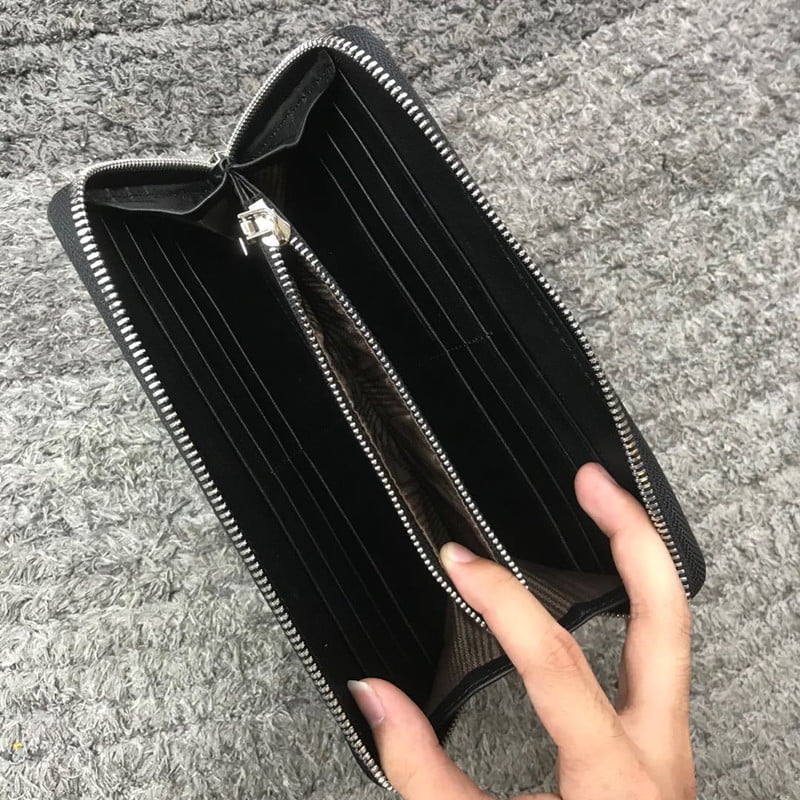 Genuine Snakeskin Wallet
Experience the ultimate in elegance with our Python Skin Wallet, a unique accessory for fashionable and sophisticated women. Every wallet is made from authentic snakeskin leather, with a stunning black and white pattern and a remarkable design. The colors may vary slightly due angle, lighting, and variation from different computer screens. This unique zipper walllet was created with the leather lover in mind and the style & design leaves nothing to be desired.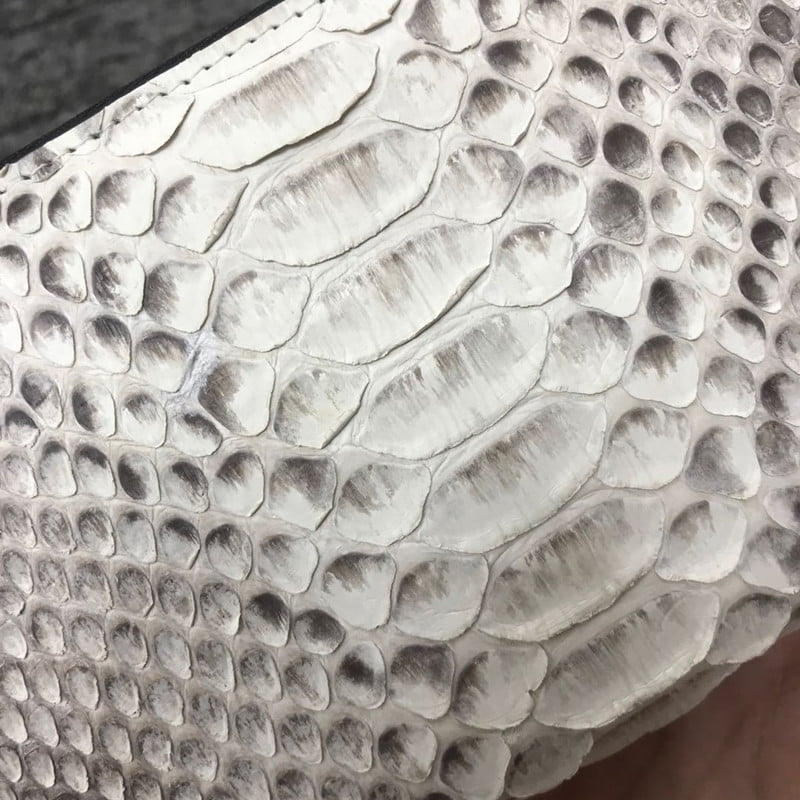 Snakeskin is a natural material that showcases its unique grain patterns. This Snakeskin Purse is carefully crafted to preserve the features of the original snake, such as the veins, scratches, color and grain variations. These are not defects, but rather the marks of authenticity and quality that distinguish genuine craft grade leathers.