Genuine stingray wallets for men in natural shiny black color made with real stingray fish skin and it will make a striking gift for any occasion. It is featured with two large center pocket, several card slots and a transparent slot to carry your ID cards, business cards, coins, and notes. The Stingray is actually a fish. Stingray skin has a unique beauty highlighted by the shiny pebbly texture of the skin. Stingray skin is used to make exotic shoes, boots, belts, purse, jackets, iPhone cases, men's wallet…etc.
Description
Genuine Stingray Leather Bi-Fold Wallet Black
Made with genuine stingray leather
Size approximately: 11.5*1*9 cm
Genuine Stingray Wallets
The wallet proudly show cases stingray leather in a stylish black finish. Stingray is the best choice if you'd like your billfold to combine practicality with sumptuousness. This leather is really resilient, hard-to-tear, and water-resistant, and these qualities help us create wallets that last a lifetime. Along with that, stingray leather boasts an inimitable pearl-like texture. It shines when it catches the light and is nice to the touch. The center portion of the wallet's front size displays the iconic white diamond-shaped 'eye', which is the most reliable proof of leather authenticity.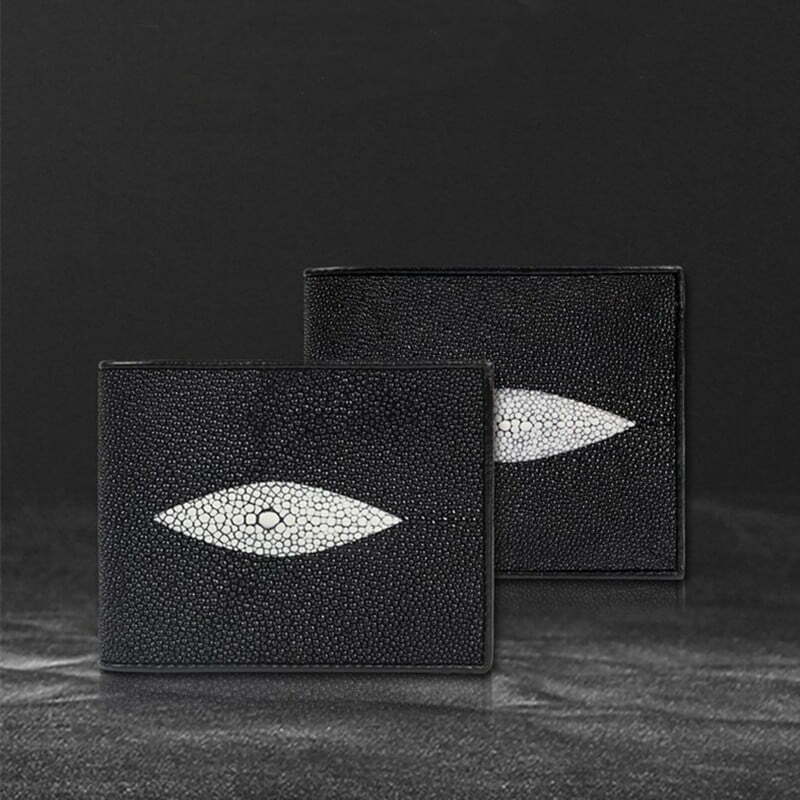 Real Stingray Wallets for Men
Handcrafted from rare and beautiful materials, it features a genuine stingray leather exterior with a lustrous pearl finish, a durable cowhide interior. For convenience, this Tri-Fold Stingray Leather Wallet is equipped with a full-length compartment for notes and bills, several credit or debit card slots. The ultimate wallet for work and play, it is nothing short of perfection.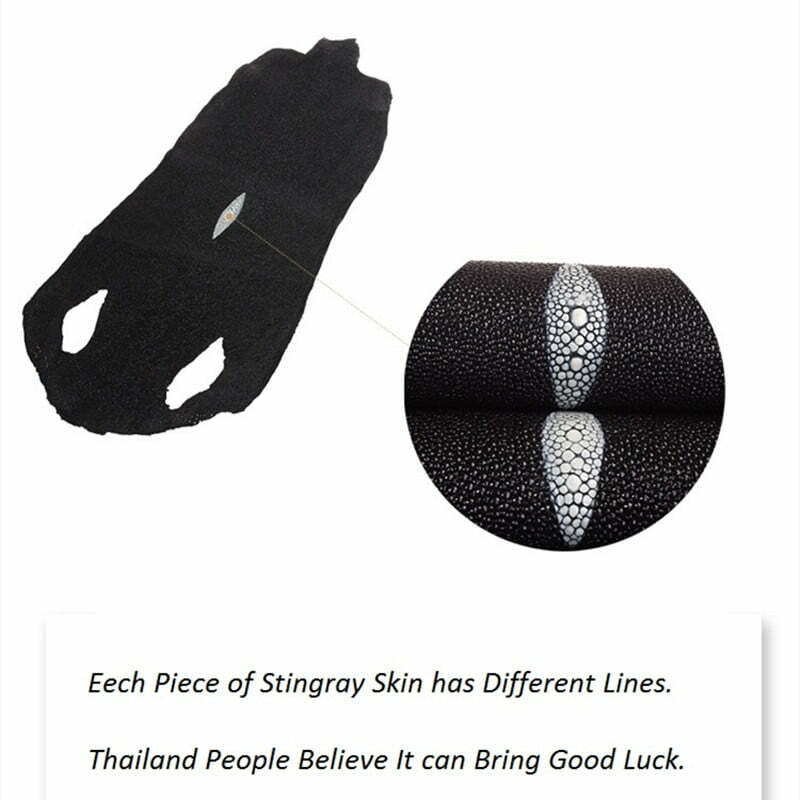 This stingray wallets is made with beautiful authentic sting ray skin that is tanned black.  It is stitched with heavy duty nylon thread that matches the color of the leather.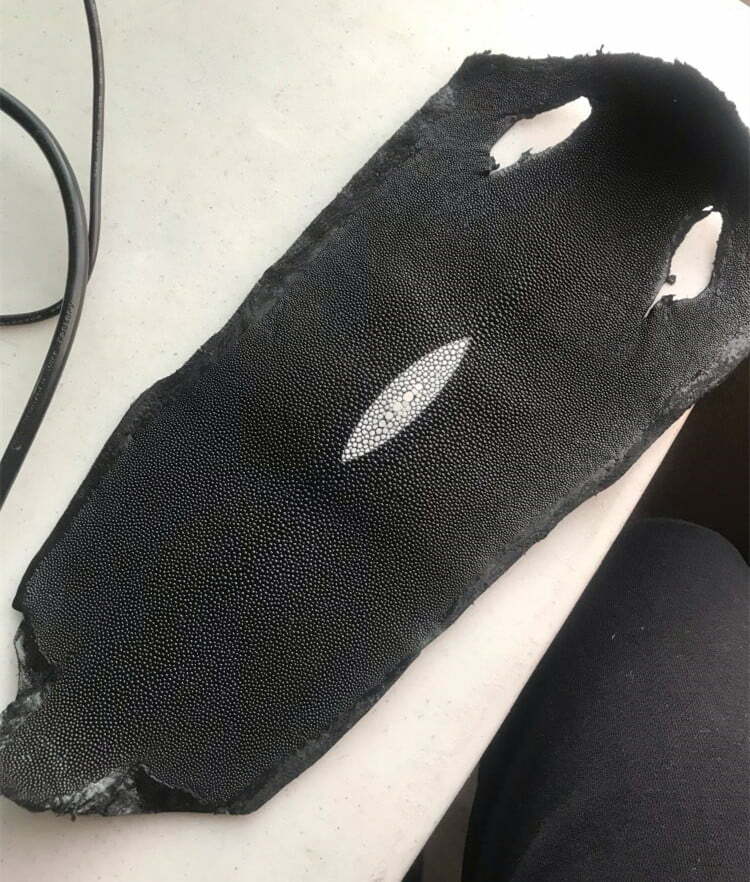 Today, stingray leather is all the rage. It is prized for its durability, outstanding appearance, the air of luxury, and huge bang for your buck. With Black Long White Pearl Stingray Leather Men's Wallet, you can have it all, and even more, because this piece is made by hand meaning it is in the same league as designer products but its price is affordable to anyone.