Description
Crocodile Leather Women Shoulder Bag Real Alligator Crossbody Messenger Handbag
Made with real crocodile skin
Size approximately: 23.5*16.5*11cm
Lining: Excellent cowhide from Italy
Every crocodile leather bag is unique because it is made from the original crocodile leather, not from the embossing pattern cow leather.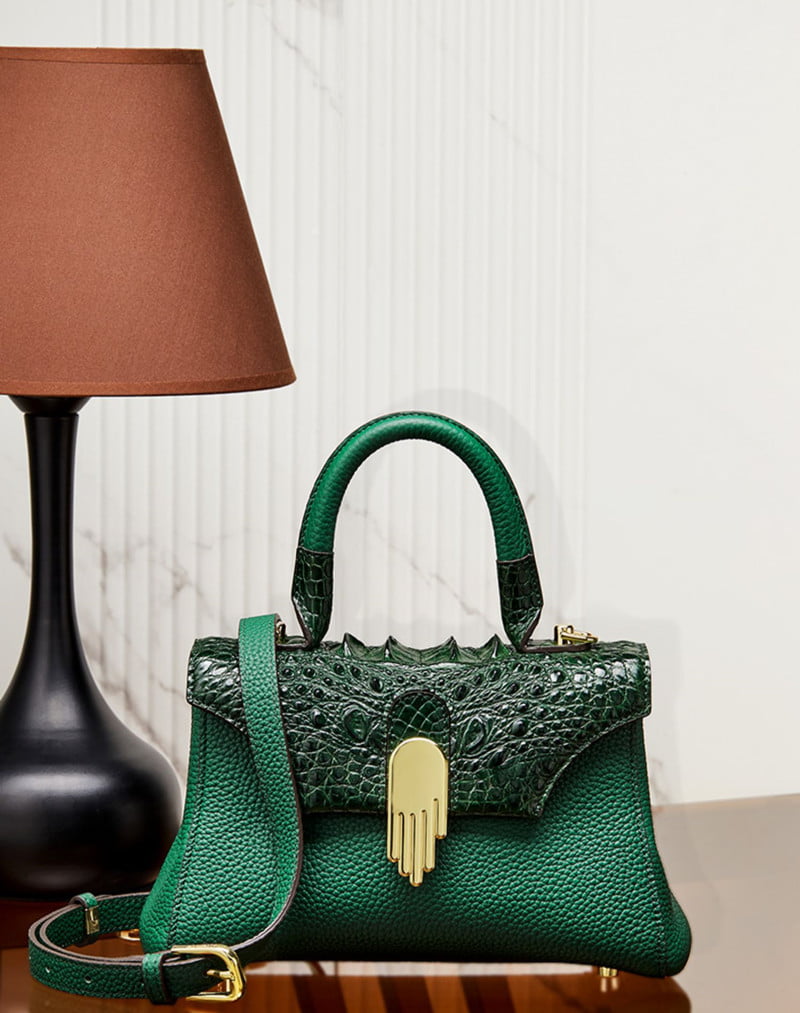 Crocodile & Alligator Leather is coveted for its unique look and texture, but it does have benefits which are more than just aesthetically based. It's known for being for tough, pliable, durable and yet supple. Alligator leather contains natural oils, which means it resists cracking and stiffness.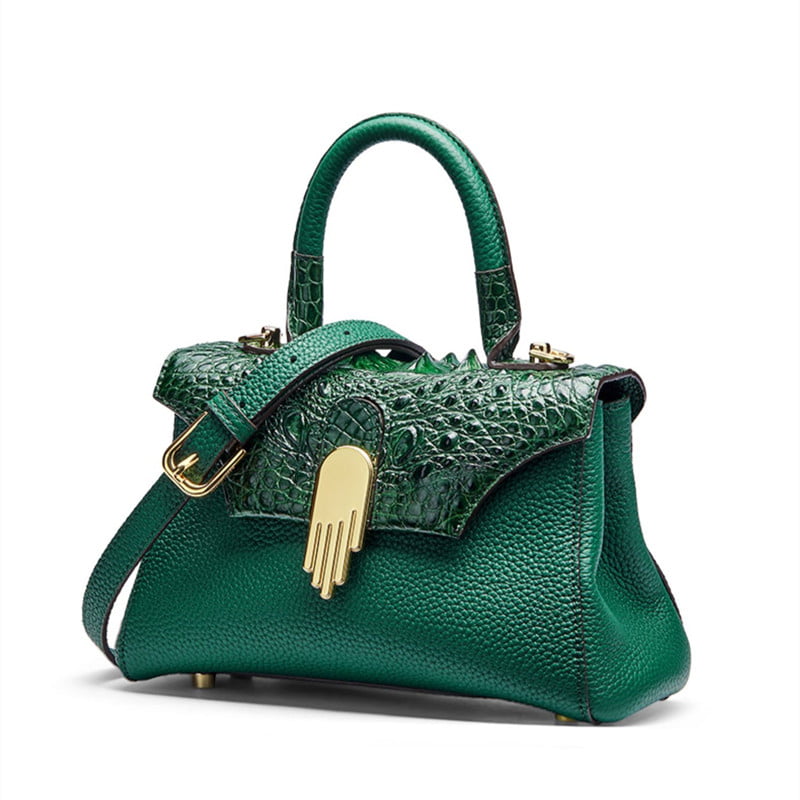 Then opt for this vintage styled real alligator leather shoulder bag for women that you can use at work, while traveling or in day to day life. The solid exterior of this bag has added a dash of glamour to its overall look. The natural skin leather component of the bag will add a longevity factor to it.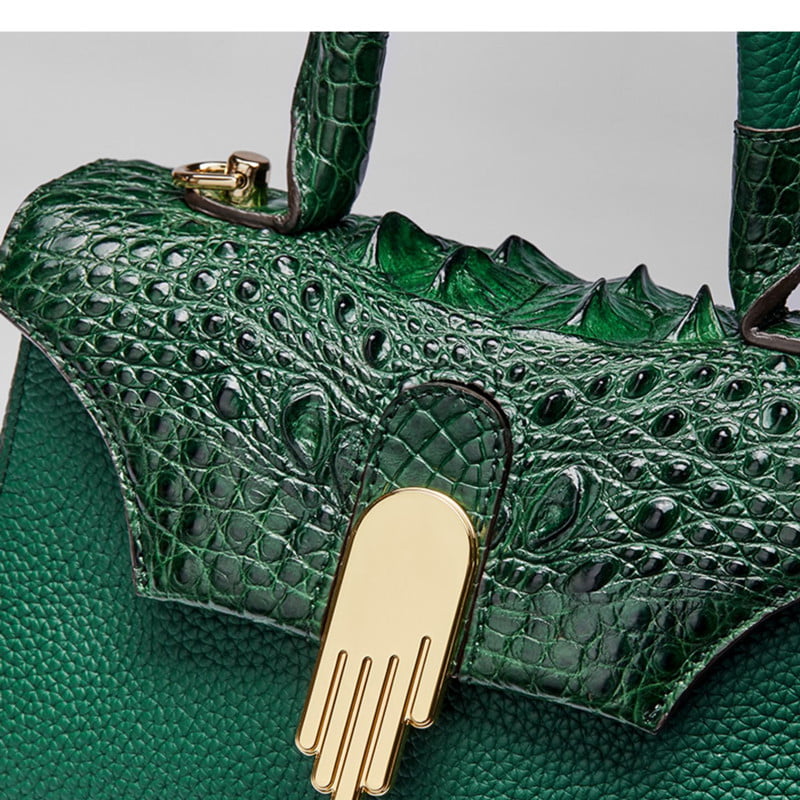 This fabulous crocodile skin shoulder bag is exactly what you need for the life. This backpack in real alligator leather is accented features enough room for storing more than just the essentials while on the go.It is built by master craftsmen with hand. With a classic color combination and artfully woven flap.
The handbag is made from real crocodile leather that provides strength and long-lasting performance. It is a fashion bag, could be used as a fashion daypack, hobo bag, school bag, mini travel bag.