Alligator Skin Belt , free from any synthetic material for the most authentic feeling leather belt. In texture, style, smell, longevity, genuine leather will always be superior to artificial materials and synthetics.
Features
Genuine Alligator Skin Belt with Pin Buckle
Color: Black, Brown
Material: 100% genuine crocodile belly skin leather
Hardware: silver/gold, full steel
Width: 1.5″
Alligator Skin Belt for Men
Available in a range of widths, this alligator belly leather belt is truly divine. Since each is cut with the horn in the center and rich texture throughout. With only two hornback belts per alligator skin, this timeless piece makes for a special gift or keepsake.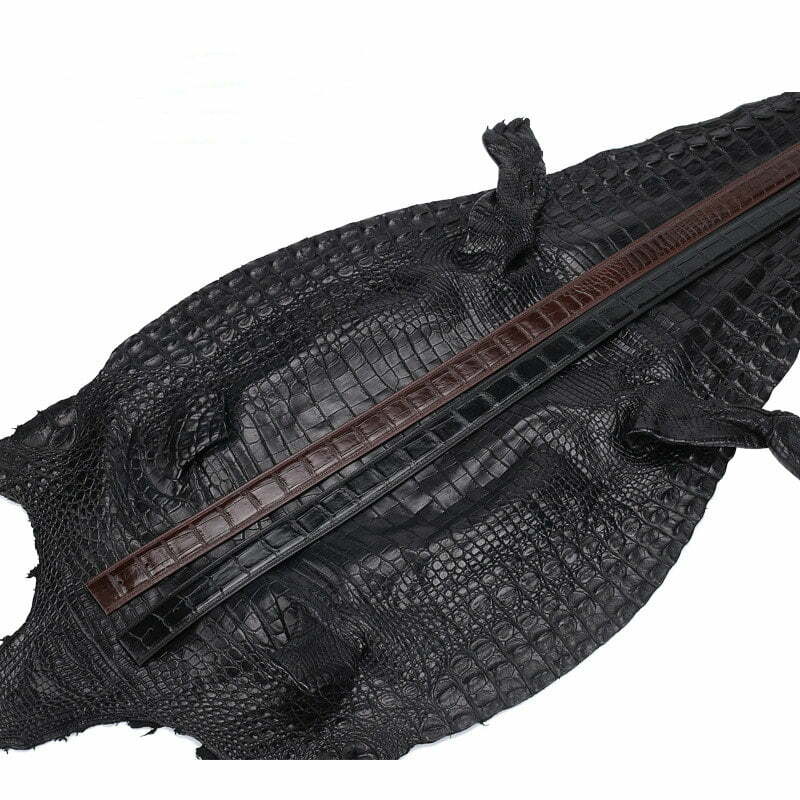 Handmade Crcodile Belt
Different size are available from 32 to 40. For best fit, order a size 2 Inches larger than your waist size. If your waist size is 34 Inches, order belt size 36 Inches. Strap width is 3.8cm, so it can easily pass through your pants loops. As well as easy use, just slide the belt to tighten and lift the buckle to release!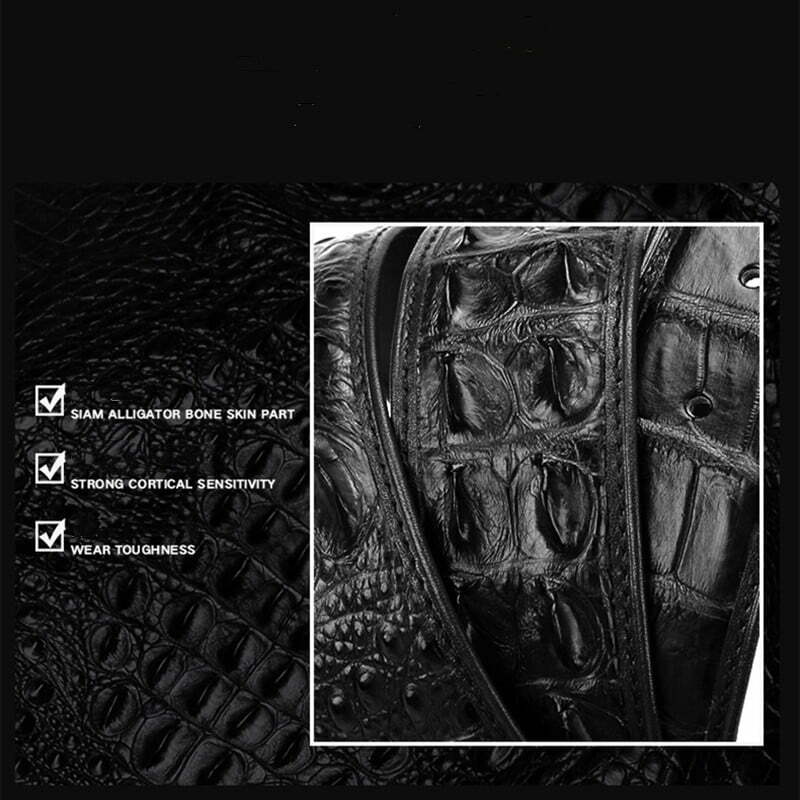 Alligator skin belt is an ideal match for any look. You can be sure to never go out of style with the classic yet stylish design of this belt. Dress up your favorite suit or elevate your jeans with ease. Furthermore, every belt is carefully crafted with fine high quality crocodile leather 3.8cm wide, and a zinc alloy scratch resistant buckle made to last.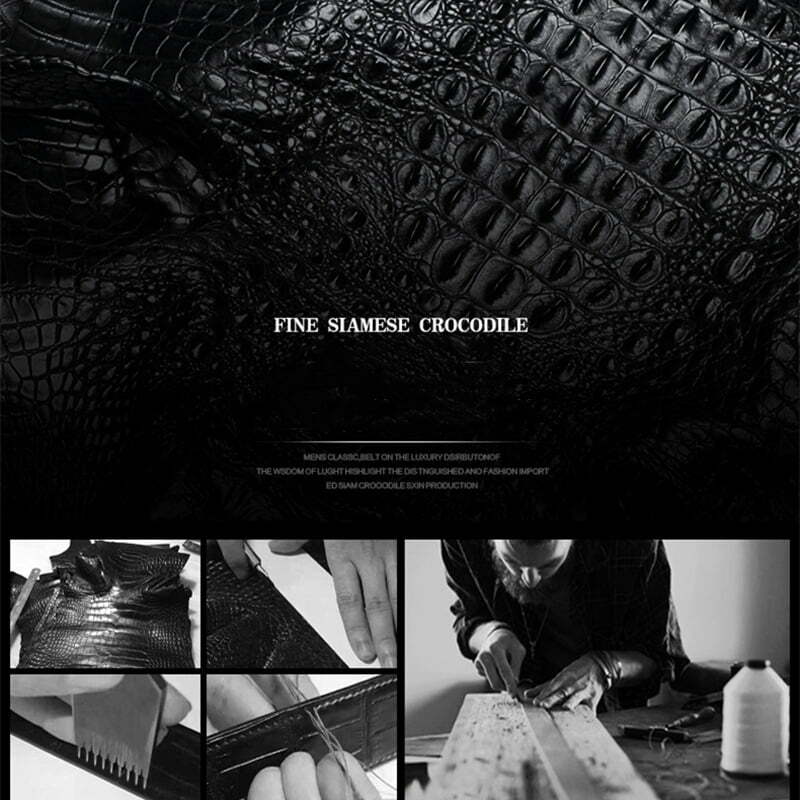 Accessorize your outfit with the perfect belt to give your look that extra touch. At Focalstyle, you can pick alligator belts with the latest trends for men and women. So select one from snakeskin belts or alligator belts to accentuate your jeans or pant suits. Since belts are a lot more than functional these days and are very stylish, with their own niche in fashion. Therefore, try a snakeskin belt to add a trendy twist to your jean outfit or a cool crocodile belt to elevate your everyday pantsuit.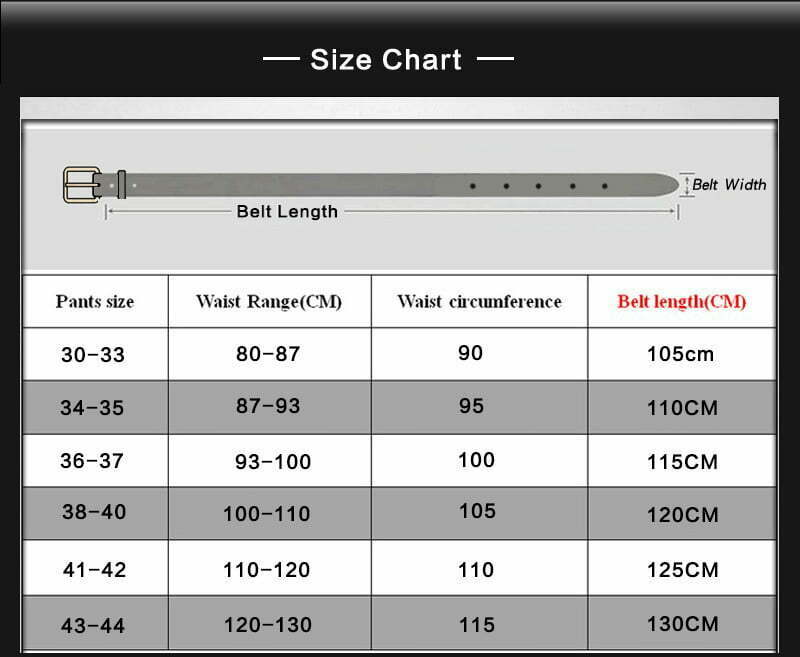 In addition, experiment with belts in different sizes for your outfits and accessories to give you the look you want. Black leather, bridle, suspenders, and so much more for men to choose from. And if want to add zing to your pantsuit, you can pick from a vast selection of complementing dress belts so that your look is chic with style.
NOTE: Your belt may differ slightly in color and grain due to the nature of crocodile skins