Genuine Mens Crocodile Belt with Slide Ratchet Belts. This high quality belt made with natural real crocodile leather by highly skilled workers. Belt comprised of Genuine Caiman Crocodile leather, free from any synthetic material for the most authentic feeling leather belt. In texture, style, smell, longevity, genuine leather will always be superior to artificial materials and synthetics.
Features
Made with real crocodile skin with Slide Ratchet
Exterior: 100% Genuine Crocodile / Alligator belly skin grade A
Interior: 100% Genuine cowhide leather
Available color: black, brown

Dry Clean Only

One piece no joints
Dimension: 38mm width
Mens Crocodile Belt
Available in a range of widths, this hornback alligator belt is truly divine. Each is cut with the horn in the center and rich texture throughout. With only 1 hornback belt per alligator skin, this timeless piece makes for a special gift or keepsake.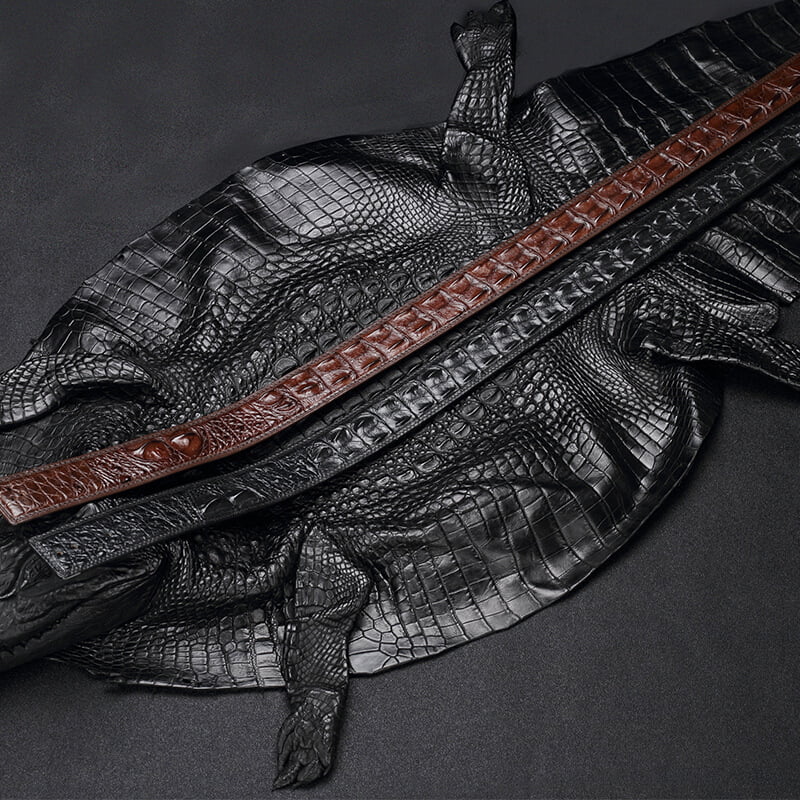 Real Alligator Belt
Different size are available from 32 to 42. For best fit, order a size 2 Inches larger than your waist size. If your waist size is 34 Inches, order belt size 36 Inches. Strap width is 3.8cm, so it can easily pass through your pants loops. Easy use, just slide the belt to tighten and lift the buckle to release!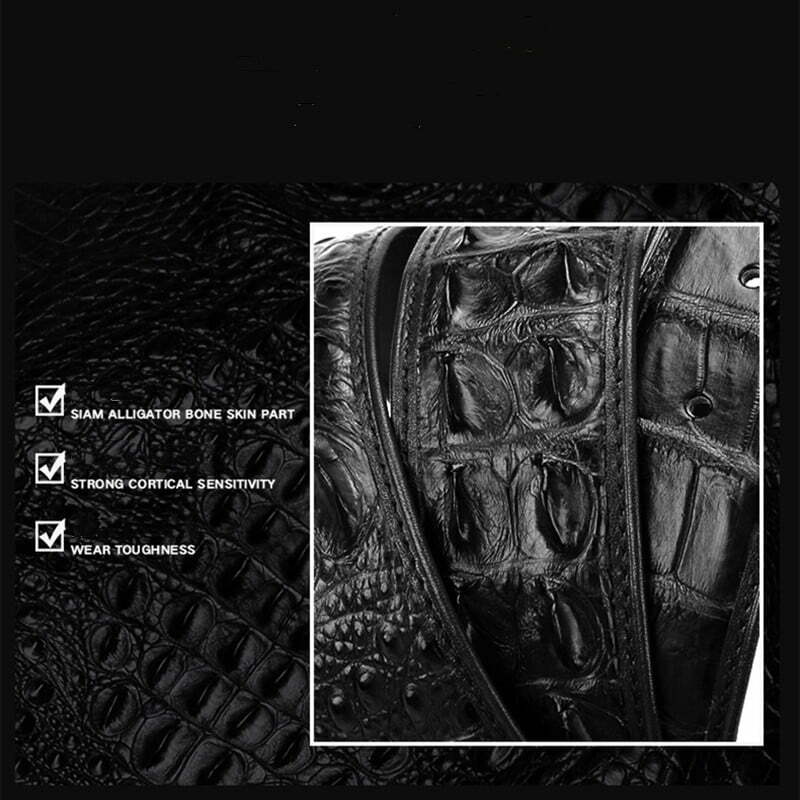 Casual belt is an ideal match for any look. You can be sure to never go out of style with the classic yet stylish design of this belt. Dress up your favorite suit or elevate your jeans with ease. Every belt is carefully crafted with fine high quality crocodile leather 3.8cm wide, and a zinc alloy scratch resistant buckle made to last.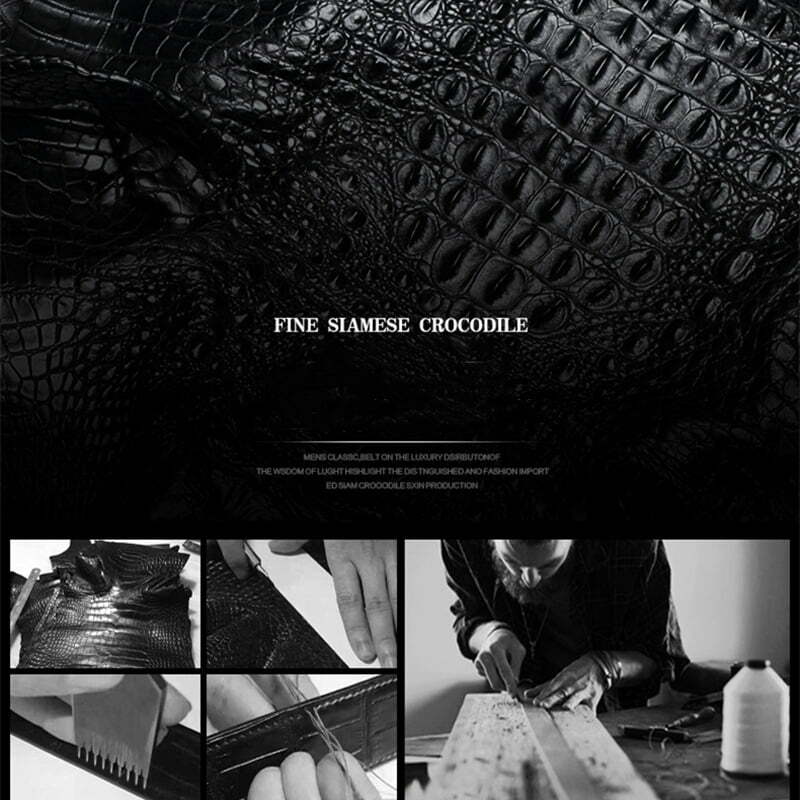 Our hornback crocodile belts are handmade with the very best materials. There is nothing special about buying a mass-produced belt, which is why our Master Leathermen make each belt entirely by hand. Our sole purpose is to make sure that our work exceeds your expectations and that it fits you perfectly.