Alligator Belts is not just a functional accessory, but also a fashion statement that can enhance your outfit. Both men and women can wear belts to add some flair and personality to their look. An Alligator Belt can also help you create a flattering silhouette and balance your proportions. Without a belt, your styling may seem incomplete or dull, especially for men who often have fewer options to accessorize.
Features
Double sides made with real crocodile skin
Exterior & Interior: 100% Genuine Crocodile / Alligator belly leather skin grade A
Available Colors: Color 1 (blue/green), Color 2 (purple/red), Color 3 (yellow/purple), Color 4 (creamy white/cyan), Color 5 (black/white)

Dry Clean Only

One piece no joints
Dimension: 38mm width
Double Sides can be used
Buckle is available
Every crocodile belt is unique, because it made from the original crocodile leather, not from the embossing pattern cow leather
Men's Alligator Belts With Different Colors
This belly skin alligator belt is truly divine. Each is cut with the belly skin in the center and rich texture throughout. The edge burnished with my unique technique, practiced from time to time. So FOCALSTYLE is producing the best quality and fashionable men's alligator belts and crocodile belts that will compliment your outfit.
A sensible man knows very well how to carry his belts, that means with what type of belts colors you should wear to meet your cloths. FOCALSTYLE is a brand that is making belts that match a man's standards and which are very trendy and stylish.
Double Sides Alligator Belts with Belly Skin
Crocodile belt is an ideal match for any look. You can be sure to never go out of style with the classic yet stylish design of this belt. Dress up your favorite suit or elevate your jeans with ease. Every belt carefully crafted with fine high quality crocodile leather 3.8cm wide, and a zinc alloy scratch resistant buckle made to last.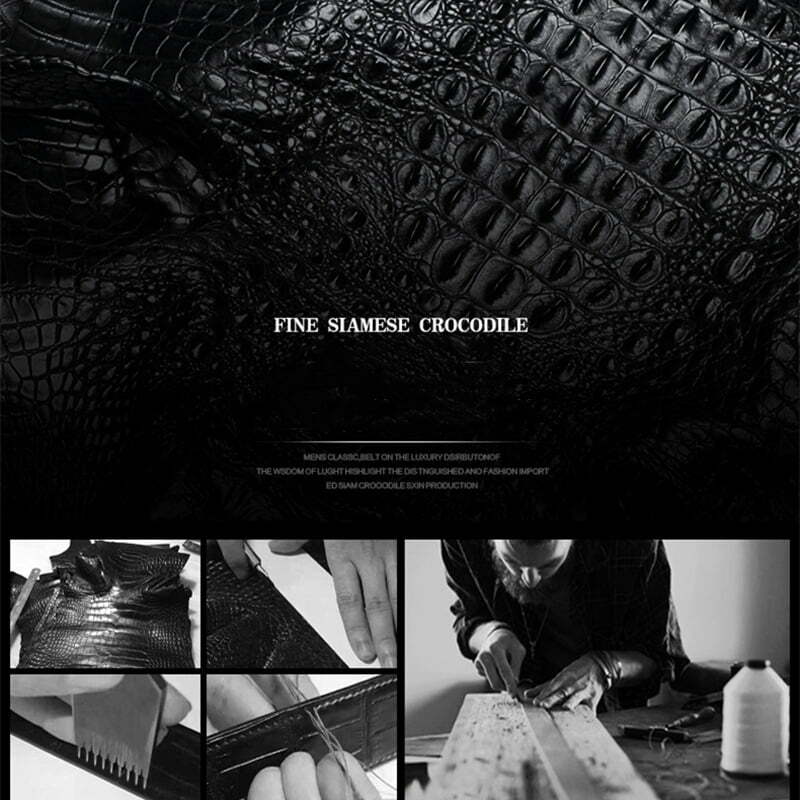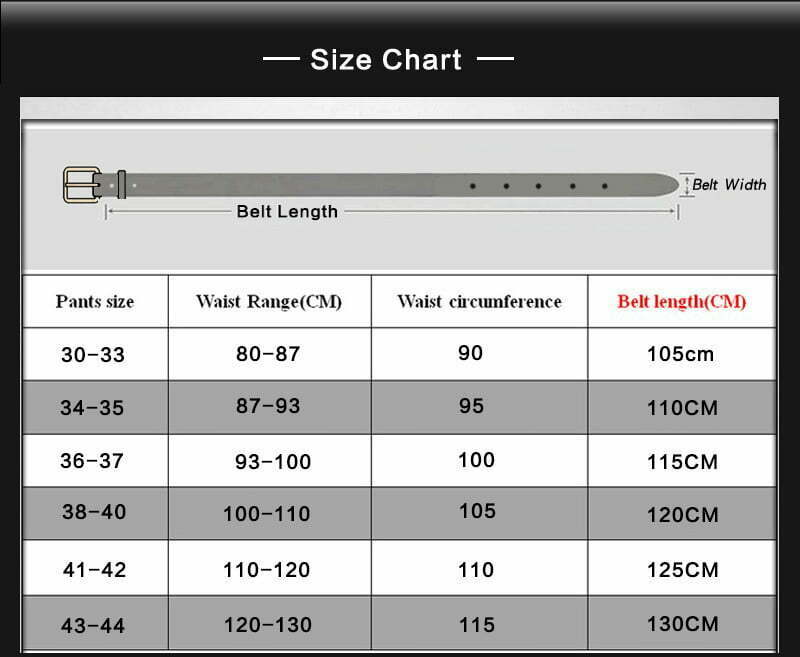 NOTE: Your belt may differ slightly in color and grain due to the nature of crocodile skins.