This croc tote bag is a stylish and versatile accessory that can complement any outfit. It features a crocodile leather exterior, a spacious interior with multiple pockets. The bag has two sturdy handles for easy carrying. The croc bag tote is available in various colors and sizes to suit your preferences.
Features
Made with real crocodile skin
Size approximately: 38*28*14 cm
Lining: Excellent cowhide from Italy
Every croc tote bag is unique because it is made from the original crocodile leather, not from the embossing pattern cow leather.
Black Croc Tote Bag
A black crocodile tote bag is a stylish and versatile accessory that can elevate any outfit. Whether you are heading to work, school, or a casual outing, a black crocodile tote bag will complement your look and keep you organized.
Croc Tote Bag Made of Genuine Crocodile
This fabulous crocodile skin croc tote bag is exactly what you need for the life. This bag in real alligator leather is accented features enough room for storing more than just the essentials while on the go. It is built by master craftsmen with hand. Croc tote bag are a popular choice for women who want to add some luxury and sophistication to their outfits. Crocodile leather is durable, elegant, and versatile, and it can be found in various colors, shapes, and sizes.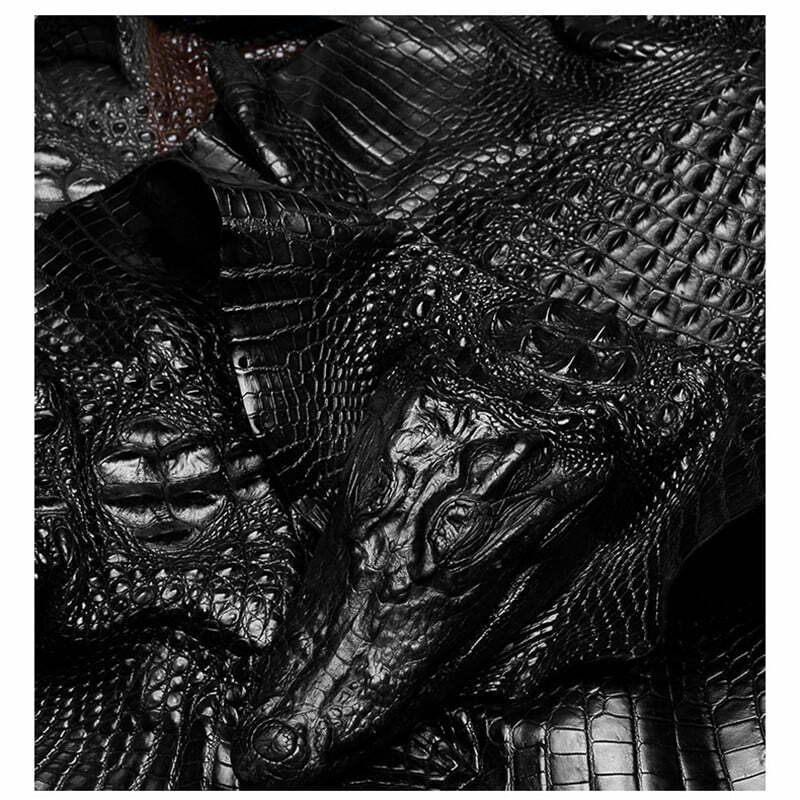 The croc bag tote is a stylish and versatile accessory. It is crafted from genuine crocodile leather, which gives it durability and a luxurious feel. You can use it as a fashion daypack, hobo bag, school bag, or mini travel bag, depending on your needs and preferences. The Croc tote bag is a must-have for anyone who loves quality and elegance.
Croc tote bag are versatile and fashionable accessories. For example, if you want a spacious and practical bag, you can opt for a tote made of crocodile leather. If you prefer a smaller and more elegant bag, you can choose a satchel or a clutch. And if you need a hands-free bag that you can carry around easily, you can go for a crossbody bag. No matter what type of bag you like, crocodile leather will add some flair and sophistication to your look.