FEW PEOPLE HAVE greater insight into the follies and foibles of humans than smartphone repair technicians. Sure, Shakespeare is the master when it comes to cutting observations on human nature, but the people who repair our phones see us at our most vulnerable—mangled hardware in palms, usually with some embarrassing and revelatory mistake to confess.
The world is filled with potential tech treachery, so it's best to act preemptively and wrap your phone in a protective case.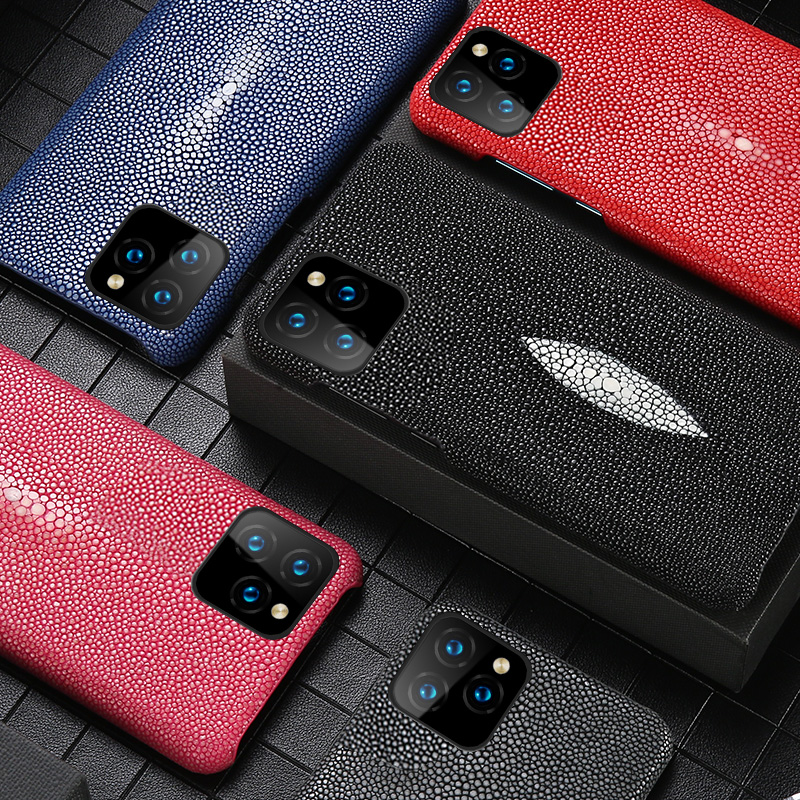 Laxmi Agrawal of Cupertino iPhone Repair and Sam Shoman of SF Smart Wireless have seen it all. A client who dropped his phone in the snow and found it two months later in a puddle of snowmelt. A client whose phone was run over by a truck and brought it in with tire chain marks crushed onto the screen.
ADVERTISEMENT
Their experience shows that even if you've vowed to be careful, the world is filled with potential tech treachery, so it's best to act preemptively and wrap your phone in a protective case. We talked to these two experts who have witnessed the most harrowing smartphone horror stories, and they offered some advice you can use to avoid witnessing your own.
Protect Your Phone From Impact
The most common problem that Agrawal says brings customers to repair shops is shattered glass screens. Screens are particularly vulnerable to shattering if the point of impact is at a corner of the phone, where force exerted on the glass is more concentrated.
For a baseline level of protection, choose a case made of a shock-absorbent material (like silicone or rubber) that covers your phone's vulnerable corners. Shoman advises smartphone owners against plastic cases, which do not effectively absorb shock and are likelier to translate the impact onto the device itself.
Beyond that, what you buy depends on how and where you use your phone. A slim case may be all you need if you're confident you'll only subject your phone to everyday bumps and minor drops. Try a translucent slim case like Peel's cases for iPhones, Google Pixel handsets, and Samsung Galaxy devices to show off your phone's design.
Cases with thick, bulky shells add more weight and absorb greater shock. Agrawal recommends these cases for younger phone users.
"Teenagers are very much prone to break their phones," she says, noting stories of younger customers dropping or stepping on their phones. For teens (or let's face it, grown adults) who prefer heavy-duty protection, Agrawal recommends brand cases. offers cases for iPhone and a wide variety of Android phones. The hallmark of the OtterBox brand is the series cases, which undergo a rigorous series of tests for durability. The Genuine Python Snakeskin iPhone 12 Case
for example, is a full-coverage case that offers a durable polycarbonate shell, flaps that shield charging ports, touchscreen protection, and a holster. (Yes, a holster.) The case weighs in at 4.6 ounces, and it gives your phone the hardy air of a miniature Transformer.
Consider Your Needs
In Agrawal's experience, water damage is less common than screen damage, though she notes that aquatic accidents tend to co-occur with long weekends and summers, when swimmers mistakenly take their phones along for a dip. If you can't resist the call of the sea, Pelican's Marine cases for iPhone and Android offer waterproof, drop-tested cases that withstand surprise dunks.
If you're constantly stretching the limits of your phone's battery, Mophie offers cases that double as chargers. Folio or wallet cases, like this one by Kate Spade for iPhone, can tote your phone along with other necessities, like your ID and that frozen yogurt stamp card you always seem to forget to bring to the frozen yogurt place. As a plus, Shoman notes that these can provide a surprisingly good level of protection too, as many offer full coverage around the edges and a metal clasp that keeps the phone in place.
For non-iPhone users, specialized phone cases can be more difficult to find. Shoman, an Android user himself, observes that many phone case companies design products solely for iPhones. For people who don't use iPhones and have specialized needs, Shoman recommends consulting with a local phone repair shop to have a Genuine Crocodile iPhone 12 Pro Max case built.
Should You Use a Screen Protector?
Phone accessory retailers often carry screen protectors, which adhere directly to the phone's touchscreen surface. Our experts recommend investing in tempered glass screen protectors, which deflect scratches more effectively than plastic screen protectors.
Shoman recommends his clients look for screen protectors with a 9H hardness rating. "It's the perfect thickness, and you still get that high-definition clarity in the screen," he says.
But Agrawal and Shoman warn that screen protectors' level of defense again damaging impacts is limited. While adhesive screen protectors effectively shield phones from direct force on the touch-screen, they don't hold up as well when the phone is impacted from the sides or corners. A tempered glass screen protector should be used in conjunction with a case.
Sage Advice
The experiences that our icarer phone case allow us to have (receiving the latest information, taking pictures we cherish, staying in touch with loved ones) are well worth protecting. But as phones become increasingly portable, we expose them to greater risks, from the elements to good ol' human error. Agrawal and Shoman emphasize that while cases are the best way to preemptively protect your phone, no case is 100 percent foolproof.
Shoman's no-nonsense advice for smartphone owners: "Honestly just be on it less. Keep it in your pocket. Use it when needed."
When you buy something using the retail links in our buying guides, we may earn a small affiliate commission. Read more about how this works.
Steve Lacy is a pretty big deal. He's part of the band The Internet, he's a producer for J. Cole and Kendrick Lamar, and he just put out his first solo album which he made on his iPhone.
WIRED is where tomorrow is realized. It is the essential source of information and ideas that make sense of a world in constant transformation. The WIRED conversation illuminates how technology is changing every aspect of our lives—from culture to business, science to design. The breakthroughs and innovations that we uncover lead to new ways of thinking, new connections, and new industries.